Welcome to Centers and Squares
As a Cambridge real estate agent, the city squares of Cambridge, Somerville and Medford and the town centers of Arlington, Watertown and Belmont, Massachusetts are my home turf. And as a lifelong New Englander who's lived within twenty miles of Boston most of my life, I can introduce you to other nearby towns as we search for your new home. If you're planning to sell your home in Cambridge, MA or nearby you'll find plenty of info about the home selling process here too. Questions? Send me an email or call me at 617-504-1737.
"Sorry, I can't make that time."
"That time won't work."
"I'm already booked on Saturday.  You have to call by Tuesday."
"None of us is available then."
"Sorry, I've got another appointment."
"I'm going to be three towns away at that time."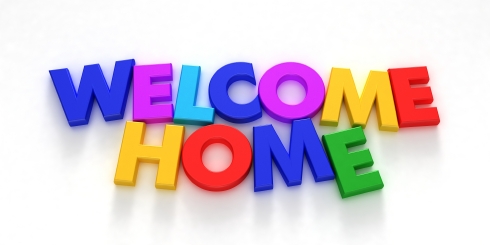 These are not the things you want your agent to say when another agent calls to request a showing of your property.  Yet sadly we hear excuses like these all the time when we make calls to show properties in Cambridge.
Many Cambridge real estate agents think that accompanied showings – when the listing agent meets the buyer and the buyer's agent at your property – are the way to show property.
In fact, there are many drawbacks of accompanied showings but limiting accessibility is the most critical one. 
You need to show your property to sell it – to as many buyers as possible.  Every potential showing is important – even more so nowadays in a very competitive real estate market.  It's often not possible for an appointment to be rescheduled at the convenience of the listing agent.   Buyers are coming to Cambridge from out of town, or after work, or for a buying trip lasting just a weekend.  You want your house in the mix.
It's simply unrealistic to think that an agent – or even a team of agents – can accomodate every request for a showing.  Some do a better job than others accomodating requests for appointments. But even the most flexible of agents or team of agents can't be available all day and every day.  Instead, usually unbeknownst to the sellers, listing agents throw up roadblocks to showings.
Don't let this happen when you're trying to sell your home.  Talk to your real estate agent about using a lockbox to enable buyers agents to show your property without your listing agent. 
When someone calls about showing your home to a buyer the best answer is "No problem".   Make sure the welcome mat is out – and sell your home!
Paul said at April 12th, 2011 at 8:44 am

I could not agree more. Is an agent representing the client by not making sure that only a rare exception would prevent a buyer from seeing a requested property?

Buyers know more than ever about properties of interest. They have probably driven by and even checked tax records and more before they even ask to see a property.

If you're an agent, don't stand in the way under the false pretense that you provide better service by not allowing access without your being present. To do so will only limit opportunity leaving in question how well you are actually representing your client.

Liz sums it up so well when she simply says "No Problem". That is indeed the right attitude. As real estate professionals, it is important that we make sure that our busy schedules do not restrict our clients opportunity.

Thanks Liz.
Leave a Reply