Welcome to Centers and Squares
As a Cambridge real estate agent, the city squares of Cambridge, Somerville and Medford and the town centers of Arlington, Watertown and Belmont, Massachusetts are my home turf. And as a lifelong New Englander who's lived within twenty miles of Boston most of my life, I can introduce you to other nearby towns as we search for your new home. If you're planning to sell your home in Cambridge, MA or nearby you'll find plenty of info about the home selling process here too. Questions? Send me an email or call me at 617-504-1737.
First stop on our tour of new listings tomorrow is a Somerville condo for sale at 17 Bonair Street.
17 Bonair Street Unit A is absolutely gorgeous.  It's a large one-bedroom with a real cook's kitchen, walls of custom built-ins in the den and bedroom, and a private enclosed patio that's the perfect spot for parties or grilling dinner after work. It's painted in designer colors and outfitted with custom lighting and wood blinds.  You'll appreciate the in-unit laundry, the extra storage downstairs, and the parking space. 
17 Bonair Street in Somerville MA is close to commuting routes, the Orange Line T, the supermarket, the exciting new Assembley Row development, and Union Square.
This smashing Somerville condo is for sale for $329,000.  Call me at 617-504-1737 for more information or send me an email at [email protected].
17 Bonair St Unit A Somerville MA 02145 is listed for sale with Elizabeth Bolton of ReMax Destiny in Cambridge MA.
Today and yesterday I came across something new – a shoe carousel.  Actually after some online research I discovered it's called a shoe tree and it seems that you can pick one up at your local big box like Target or Bed Bath & Beyond.
I'd never seen a circular shoe tree before so took note when I came across them in two different houses for sale.  There was no missing them – each was loaded with shoes and on display in the bedroom.
I may be on the squeamish side but have to say there is something totally unappealing about a fully loaded shoe tree.  Piles of people's well-worn shoes are typically not visually enticing. The shoe tree makes it worse since the soles face outwards.  A carousel of dirty shoe bottoms – ugh.  It's ugly and, when displayed out in the open, an in-your-face announcement that there's not enough room in your closets.
The houses, priced more than a million dollars apart, had something else besides shoe trees in common.  Each was a mess.
In one case the house had been on the market for a couple of months.  Sometimes home sellers get burnt out.  Keeping the house show-ready for buyers is a drag, especially as the weeks wear on and the place starts to look a bit more lived-in.  Our showing was short notice so I imagine that's the homeowner's excuse.  The mess was so extreme, however, that a day or two's notice wouldn't have been enough.  It was hard to fathom what the sellers were thinking, particularly since they were selling for less than they paid and had done renovations to boot.  It was no way to sell a house.
The other house was new to the market and while not as much of a disaster area was still messy, cluttered, and just generally unkempt.  And there was that shoe tree. It's impossible to quantify how much money the seller will leave on the table by not making the extra effort to be show ready before opening the doors to real estate agents and buyers.  But there's no doubt that there's money to be made by applying some spit and polish before your house debuts on the market.
Kudos to you if you already live in a place that looks like a model home. But for the rest of us you're really best served by clearing out and cleaning up before you have the first agent in, never mind the first buyer.  A good real estate agent will be able to help you with the fine tuning and can make suggestions about furniture or accessories to remove or even add.
And take it from me – if your home is for sale the shoe tree's gotta go.
There's  a party in Union Square this weekend – the What the Fluff festival takes place in Union Square Somerville tomorrow afternoon from 3 pm to 7 pm.
The What the Fluff festivities celebrate the invention of Marshmallow Fluff by Archibald Query of Union Square.  Query cooked up the spread in his kitchen and sold it door to door almost a century ago.
There'll be judges awarding prizes for the best foods created with Fluff, a costume competition, games, and loads of music, food and fun.
The 8th Annual What the Fluff Festival happens on Saturday, Septmember 28, 2013 from 3 pm to 7 pm in Union Square Somerville
Do you or someone you know have an appreciation for mid-century modern houses?  If you do there's one you must see this weekend.  If you like – or love – this style of architecture you just may be tempted to make this house your own – even if you're not planning a move.
When mid-century modern houses pop up on the MLS hotsheet I try to get out and take a look.  I've toured houses in Belmont, Lexington, Arlington, Lincoln, Concord and Cambridge.  Yesterday I headed to Melrose after this mid-century stunner caught my eye online.  Of all the houses from this period that I've toured it's difficult to remember a house as fine.
110 Ellis Farm Lane in Melrose is spectacular.  Architect designed and built in 1960 it's had just own owner.  Very little has been changed – you'll love the fireplace, the fixtures, the hardware and cabinetry.
The house is anything  but ordinary.  It appears to float in the air – with much of the house supported by steel beams atop concrete piers with no foundation below.  The wall of glass in the living room looks out over woods and there's a big deck and a screened porch.
Listed by the Linda and Alison team from ReMax in Melrose, 110 Ellis Farm Lane is open on Saturday, Sept 28, 2013 from 11;30 to 1 pm and on Sunday, Sept 29, 2013 from noon to 1:30.
Well if it's all about location, location, location then you'll definitely want to stop by my open house this weekend.  I'll be hosting open houses Saturday and Sunday at 41 Bowdoin Street in Cambridge.
Bowdoin Street is a *super* location.  It's in the Radcliffe neighborhood, not far from Harvard Square and close to Porter Square too.  It's a quiet side street in a neighborhood filled with beautiful houses but so close to the hustle and bustle of Mass  Ave where you'll find loads of restaurants, pubs and boutiques.
Unit 44 at 41 Bowdoin Street is new to the market this weekend.  It's a one-bedroom condo with a study.  The study has a closet and could be used as a small second bedroom.  There's a fireplace in the living room that will make for cozy evenings and the skylight in the hallway means that the condo is light and bright even on the gloomiest of days.
I do think that location has a huge impact on your daily happiness and you'll love living here.  I imagine that's why condos don't turn over very often at 41 Bowdoin – once you move in you don't want to leave.
41 Bowdoin Street Unit 44 in Cambridge MA will be open from 1 to 2 pm on Saturday and Sunday, September 7th and 8th.  It just came on the market this weekend and is listed at $395,000.
Hurrah!  Happy day!  It finally rained in Cambridge and nearby towns today.
It's been a good long time coming.  After a wonderfully rainy June (enough rain in fact to beat Seattle by mid-month)  we've been in a drought in Centers and Squares territory for the entire month of July.  Towns to the north and south of us have had plenty of rain and even flash flooding.  But here in Cambridge the ground was parched.  You know you're in trouble when the ground cover starts to wilt.
The weathermen and women failed to remark on our localized drought, instead coming up with inane comments about "can we escape the showers" (answer – yes, can we ever) and the like.  Meanwhile, the grass is brown, there are dead street trees all over town, and even when rain was forecast none would fall.
It seems like once we're in a pattern of no rain it's very difficult for any rain to fall.  Wild thunderstorms were forecast on the weekend and despite the severe weather warning none arrived.  Yesterday the pump was finally primed when it drizzled as the sun shone.  To wake up to downpours today was wonderful.
Let's hope this new pattern takes hold.  In the meantime I'm keeping my pail handy for the thirsty street trees on my block.
Buyers hoping to break into the Cambridge real estate market this spring had 26 condos priced under $300,000 to choose from in the last six months.  Most of these condos were small studios or one-bedrooms.  Several were basement-level condos.  Nineteen of the 26 were less than 600 sq.ft. in size, with five of those measuring less than 400 sq.ft.
Multiple bids were common at this price point with nineteen of the condos selling for over asking.
Sales of Cambridge Condos Priced Under $300,000
2595 Mass Ave ….. 389 s.f. …… Ask $148,000 ….. Sold $148,000
1800 Mass Ave ….. 314 s.f. ….. Ask $199,000 ….. Sold $217,000
9 Mullins Ct ….. 288 s.f. ….. Ask $199,900 ….. Sold $182,000
5 Haskell St ….. 414 s.f. ….. Ask $209,000 ….. Sold $222,000
33-35 Homer Ave ….. 504 s.f. ….. Ask $219,900 ….. Sold $215,000
1800 Mass Ave ….. 356 s.f. ….. Ask $224,900 ….. Sold $250,000
20 Concord Ave ….. 390 s.f. ….. Ask $225,000 ….. Sold $225,000
159-161 Hancock St ….. 1080 s.f. ….. Ask $225,000 ….. Sold $250,000
16 Chauncy St ….. 403 s.f. ….. Ask $229,000 ….. Sold $255,000
5 Haskell St ….. 414 s.f. ….. Ask $229,000 ….. Sold $235,000
1697 Cambridge St ….. 585 s.f. ….. Ask $229,000 ….. Sold $240,000
863 Mass Ave ….. 450 s.f. ….. Ask $239,900 ….. Sold $263,000
135 Inman St ….. 508 s.f. ….. Ask $249,900 ….. Sold $259,000
395 Broadway ….. 468 s.f. ….. Ask $250,000 ….. Sold $282,000
266 Windsor St ….. 510 s.f. ….. Ask $259,000 ….. Sold $260,000
67 Walker St ….. 479 s.f. ….. Ask $259,000 ….. Sold $259,500
308 Brookline St ….. 411 s.f. ….. Ask $269,000 ….. Sold $274,000
527 Mount Auburn St ….. 794 s.f. ….. Ask $269,900 ….. Sold $269,900
157 Erie St ….. 473 s.f. ….. Ask $279,000 ….. Sold $325,000
170 Gore St ….. 644 s.f. ….. Ask $282,500 ….. Sold $270,000
79 Tremont St ….. 627 s.f. ….. Ask $289,000 ….. Sold $304,500
572 Cambridge St ….. 737 s.f. ….. Ask $289,900 ….. Sold $295,000
2353 Mass Ave ….. 611 s.f. ….. Ask $290,000 ….. Sold $299,000
315 Elm St ….. 800 s.f. ….. Ask $299,000 …… Sold $315,000
138 Huron Ave ….. 464 s.f. …… Ask $299,000 …… Sold $288,500
170 Gore St ….. 585 s.f. ….. Ask $299,999 ….. Sold $305,000
More than any year I can remember this spring the closed sales are the first thing I look at on the daily hotsheet.  The closed sales prices were so hard to predict.  The spreads between list and sales price aren't as dramatic at this price point but are still impressive.  We'll continue our review of the spring Cambridge real estate market with a look at sales of Cambridge condos priced between $300,000 and $400,000.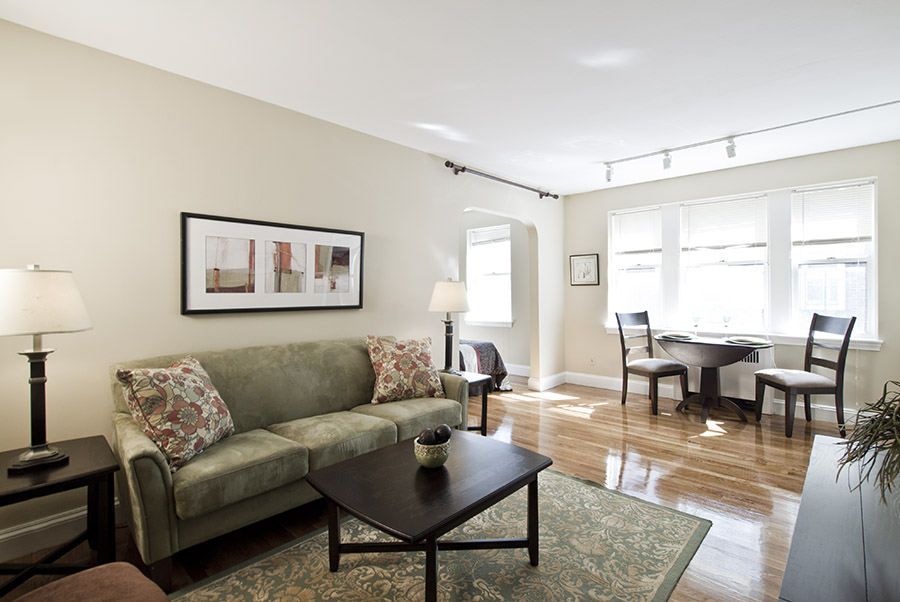 This bright and sparkling three-room Mid-Cambridge studio lives large. 
395 Broadway Cambridge MA is new to the market today.
Located in a classic Cambridge brick building, the condo features a spacious living / dining room, a separate bedroom alcove, an updated kitchen and gleaming hardwood floors. 
The generously sized foyer has three closets and can easily do double duty as an office space. 
There's additional private storage downstairs as well as bike storage.  The laundry facilities are on the first floor and the building has an elevator.
It's easy to live car-free at 395 Broadway in Cambridge, centrally located within an easy walk to Central Square, Inman Square and Harvard Square.  Rental parking behind the building is available for $90 per month with a short waitlist.
395 Broadway Unit L3F will be coming on the market today for $279,000 and can be seen at open houses on Thursday, July 11, 2013 from 5:30 to 7 pm and on Saturday and Sunday, July 13 and 14, from 1 to 2 pm.
For more information call Liz Bolton at ReMax Destiny at 617-504-1737 or email me at [email protected]